| | |
| --- | --- |
| The Effect of Elemental Sulfur and Sulfur-bearing Minerals on the Evolution of Hydrocarbons and Biomarkers in Source Rocks | TEXT SIZE: A A A |
Figure.1. The effect of S-compounds on the evolution of liquid hydrocarbons in source rocks at various conditions (300-350 oC,hydrous and anhydrous).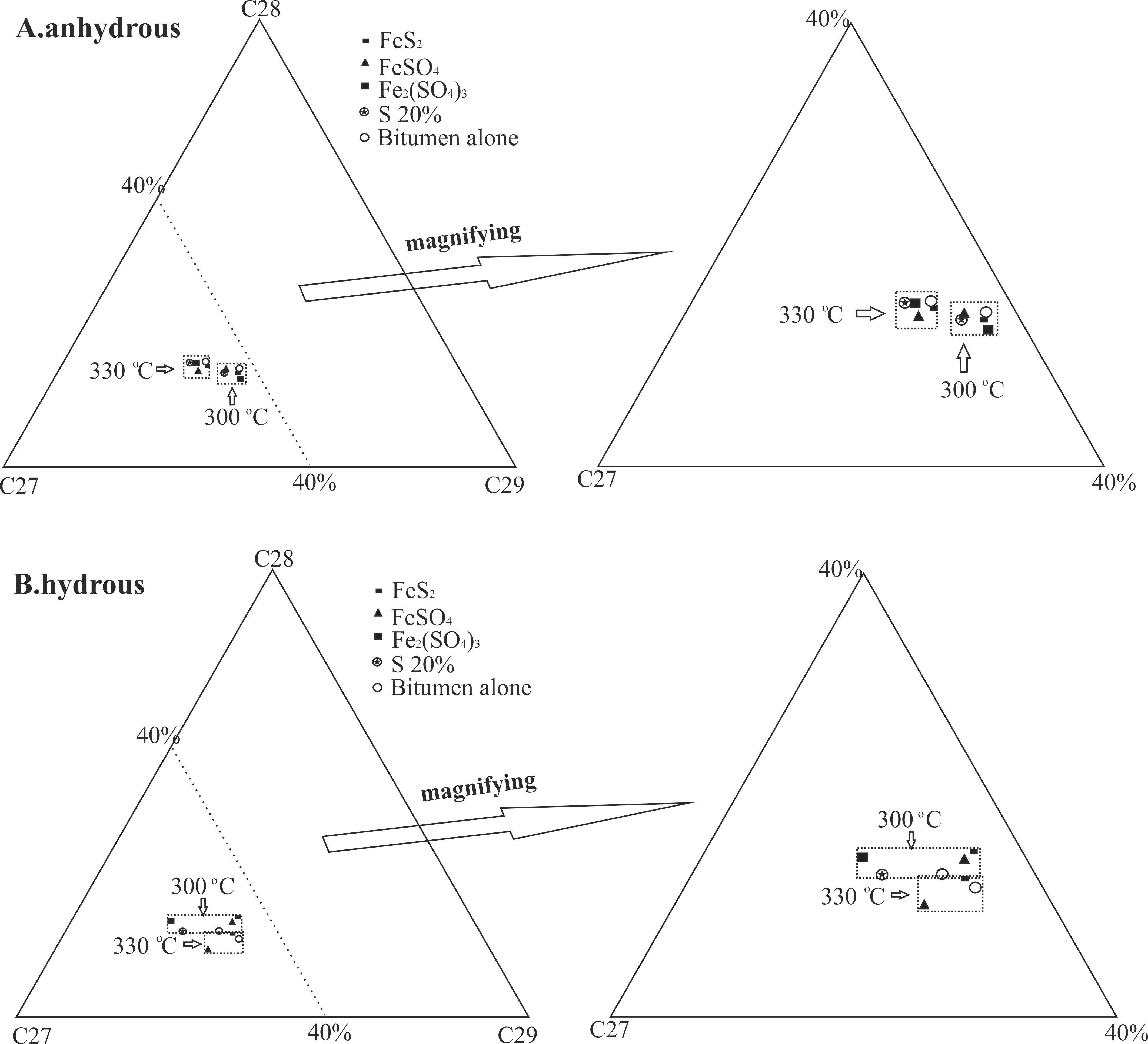 Figure.2. Sterane ternary diagram of C27–C29 ααα20R regular steranes in the pyrolysates with various additives at various temperatures.
Attachment