Professor HE Hongping from the Guangzhou Institute of Geochemistry of the Chinese Academy of Sciences was awarded the 8th AIPEA Medal at the 17th International Clay Conference of the Association Internationale pour l'étude des Argiles (AIPEA) and the 59th Annual Conference of the Clay Minerals Society (CMS), which were jointly held in Istanbul, Turkey from July 25 to 29. The joint conference was an unprecedented event in the international community of clay science, covering more than 30 research fields, including clay mineralogy, soil science, planetary science, sedimentology, epigenetic mineralization, mineral processing, environmental science, non-metallic materials, nanomaterials, composite materials, and medicine and health.
Professor HE was honored for his innovative research achievements in the evolution and growth mechanisms of phyllosilicate minerals, microstructure and characterization techniques of clay minerals, and utilization of clay mineral resources, as was declared by Professor Reiner Dohrmann, director of AIPEA. The other recipient of the Medal this year was David Bish, a professor emeritus at the Indiana University and former president of AIPEA, the Mineralogical Society of America, and the Clay Minerals Society.
The AIPEA Medal, which was established by the general assembly of AIPEA in 1993 to honor active scientists in recognition of their outstanding contributions to clay science, is conferred to no more than two persons every four years at the International Clay Conference. There have been 12 awardees of the Medal since its inception, Professor HE being the first Chinese.
The Jackson Award of the Clay Minerals Society was also presented at the conference. Professor HE, as the recipient of the award in 2021, was invited to give a plenary presentation. The Jackson Award was founded in 1992 to recognize scientists for excellence in the contribution of new knowledge to clay minerals science. It honors one scientist each year, with 29 recipients so far.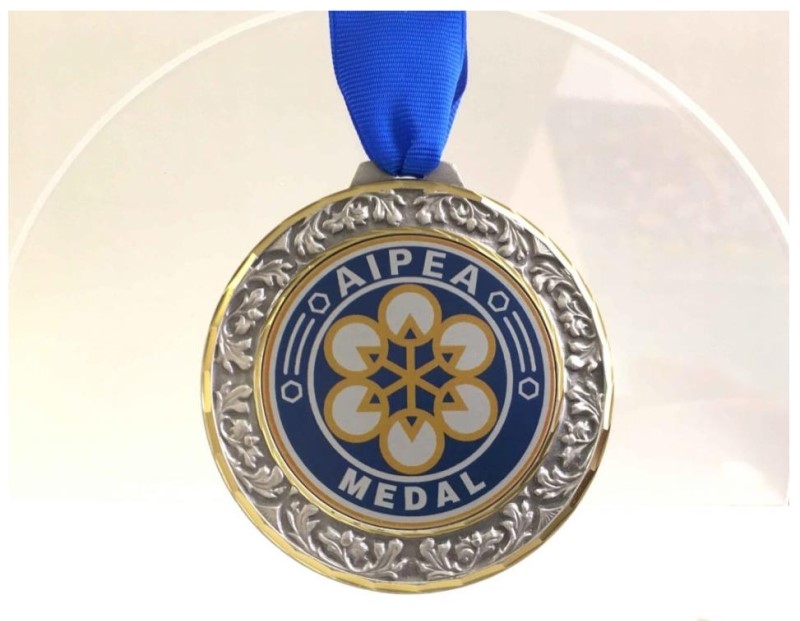 AIPEA MEDAL
Professor HE Hongping